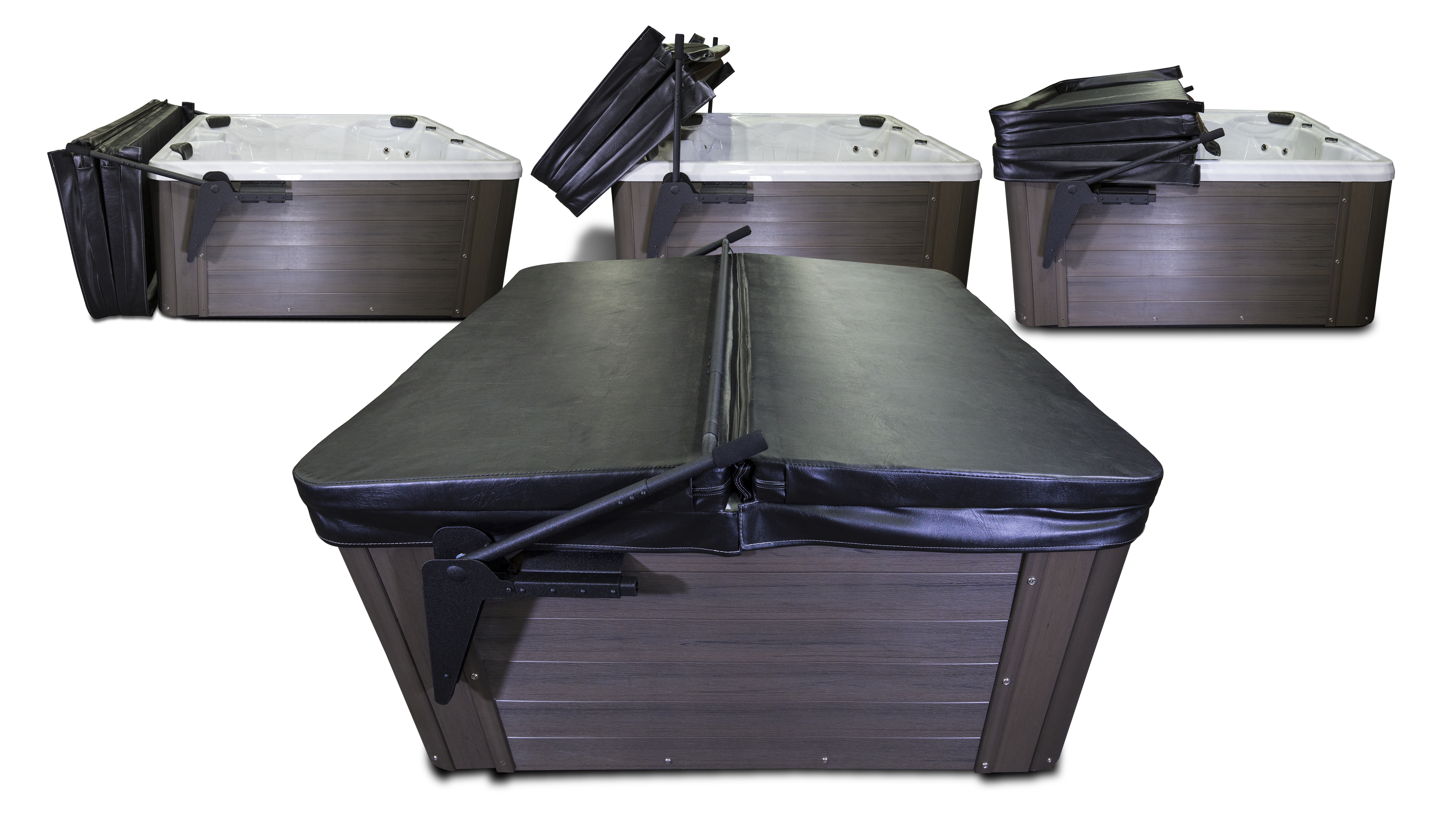 VisionLift
Finally, a simple to install hot tub cover lifter that won't obstruct the view. The VisionLift Boomerang positions your cover fully behind the spa resting it on the deck or patio. Includes dual hydraulic shocks and a convenient handle allowing you to open or close the cover from either side.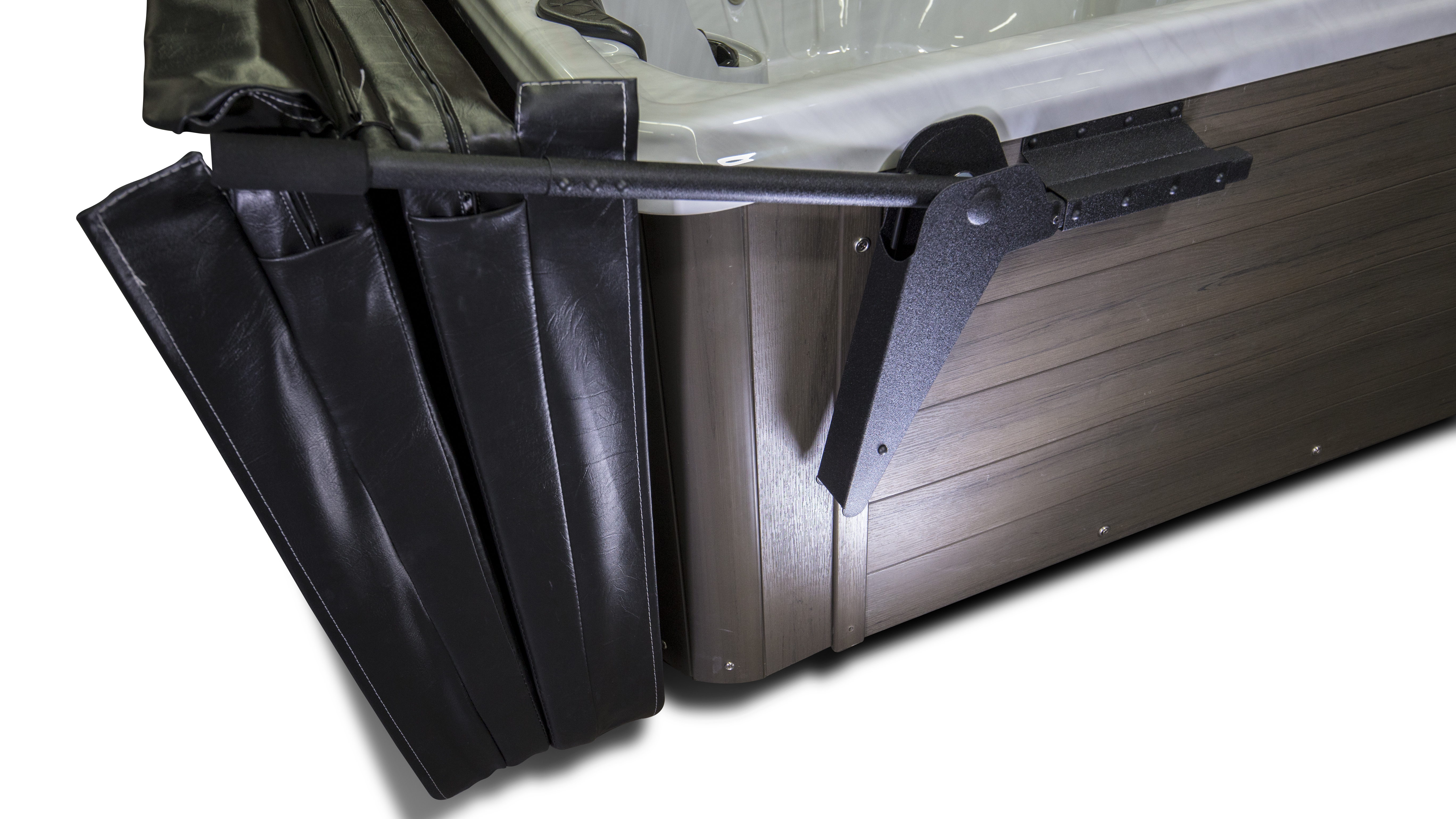 VisionLift Boomerang is a versatile lift for your spa or hot tub.
The unique combination of aluminum and high strength galvanized steel all with corrosion resistant powder-coating, provides years of reliable worry-free service.
Max Cover Width 98"
Requires 14" Rear Clearance
Requires 5" Side Clearance
100% North American Made
Limited Liftime Warranty
Your cover is out of site!